Jeffrey W. Czarniecki, PE, CEM, LEEP AP
Vice President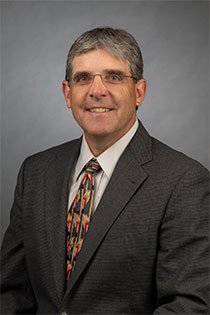 Jeff is the Leader of PBA's Controls Group that provides design support service for all of PBA's specific engineering groups. Work tasks vary from answering control questions for other engineer's design efforts to complete building automation system and temperature controls design on PBA projects including complete project management. Jeff is a mechanical engineer with over 35 years of HVAC controls design and construction experience. Jeff is often involved in installation checkouts and system commissioning to help solve operating issues for customers when needed.
Jeff has been with PBA since 2001. He is a Certified Energy Manager recognized by the Association of Energy Engineers and is a member and Past Detroit Chapter President of the American Society of Heating, Refrigerating and Air Conditioning Engineers.
Publications / Papers / Speeches
Author: Czarniecki, J. "Why MEP Engineers / Building Owners Prefer Building Automation Systems," PBA Blog, February 5, 2016.