Phillip S. Allen, PE, LEED AP, QCxP, CCP
Vice President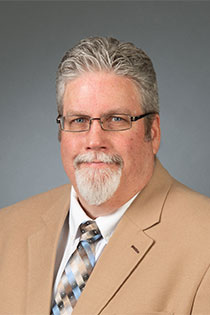 Phillip Allen is a Vice President with Peter Basso Associates and is a member of the Commissioning and Contract Administration Group. As a Certified Commissioning Professional his duties involve taking a systematic, forensic approach to improving building system performance.
He is involved with performing ASHRAE levels I, II, and III Energy Audits on existing buildings and providing recommendations for Energy Conservation Measures. Phil conducts commissioning services for new mechanical and electrical equipment on a variety of building types and systems, several of which concluded as LEED Certified buildings.
His engineering experience includes the design of highly complex, technical facilities including engine and vehicular test cell systems, plus a variety of systems associated with manufacturing facilities.
Phil has over 30 years of engineering experience coupled with performing contract administration duties such as construction coordination, troubleshooting, and providing engineered solutions.
Publications / Papers / Speeches
Authors: Allen, P. "Linking commissioning, TAB to deliver better buildings. When the commissioning authority and the testing, adjusting and balancing contractor collaborate throughout the design and construction phases, it results in improved building construction," Consulting Specifying Engineer magazine, October 14, 2019.
"Lighting commissioning: Highlighting Code Compliance," Consulting Specifying Engineer magazine, January 2014.
"Case Study: Zoo Plumbing Systems," Plumbing Systems & Design magazine, July/August, 2007.