Robert N. Roop, CPD, LEED AP BD+C
Principal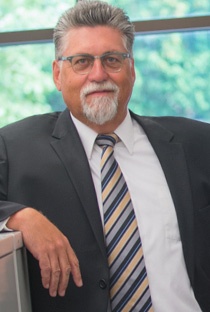 Bob Roop is a principal with Peter Basso Associates and is the market leader for PBA's K-12 Schools Group. Bob has spent more than half of his 32-year career exclusively designing educational facilities and serves as the primary mechanical engineering technical resource for K-12 school projects at Peter Basso Associates. In that capacity, he has developed efficient strategies utilizing water source and ground source heat pump systems to reduce energy consumption in school buildings encompassing all grade levels. These projects have won chapter and regional level ASHRAE Technology Awards, and have been the subject of articles in numerous publications.

Bob was instrumental in the 2007 formation of the Michigan Chapter of the Council of Educational Facility Planners International (now the Association for Learning Environments), and served as Chapter President, as well as Midwest Great Lakes Region President.

Publications / Papers / Speeches
Author: Roop, Robert. "MEP Design Engineering and Architectural Lighting Design for new Middle School." PBA Blog, May 27, 2016.
Author: Roop, Robert. "Renovated Hillel Day School Shines with Unique Architectural Lighting." PBA Blog, May 27, 2016.
Author: Roop, Robert. "Three energy saving strategies to reduce impact of high occupancy spaces." PBA Blog, November 9, 2015.
Author: Roop, Robert. "Geothermal for School." ASHRAE Journal, May 2010.
Contributor: Roop, Robert. "New Design Concepts for Elementary and Secondary Schools." Building Design & Construction, 2010.
Contributor: Roop, Robert. "Little Green Schoolhouse Rises in Whitmore Lake." ASHRAE Journal, 2007.