Scott Bilan
Vice President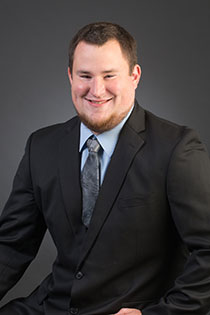 Scott Bilan is a vice president and a member of PBA's Healthcare and Laboratory (HCL) Group. His passion of tinkering and mechanics led him into his studies at the University of Detroit Mercy, where he received his Bachelor of Science degree in mechanical engineering. This passion has driven his research and development of improving legacy designs as well as implementing new types of systems to projects. His project history involves experience in the renovation and new construction of healthcare/lab facilities for both small and large scale projects. Projects range from master planning, facility assessments to MEP design execution.
With the owner's requirements in mind, he has implemented designs ranging from simple cost-effective strategies to complex premium systems. His design approach balances functionality with facility upkeep requirements, which is key to a building's longevity. When not at the office, he is most likely exploring several zoos with his wife and two young daughters.
Publications / Papers / Speeches
Author: Bilan, S. "Troubleshooting Outside Air Airflow Measurement Stations. Hospital air handling units were periodically tripping freeze stats. Here's how the problem was solved," Consulting Specifying Engineer magazine, June 18, 2019.
Contributor: Bilan, S. "Designing safe laboratories and research facilities: HVAC Engineers working on laboratory and research projects are tasked with balancing state-of-the-art systems, budgetary concerns, occupant safety, sustainable performance, and other factors including HVAC," Consulting Specifying Engineer magazine, MEP Rountable, December 28, 2018.
Author: Bilan, S. "MEP Tips for Converting an Office Building to an Ambulatory Surgery Center (ASC)." PBA Blog, 2016.