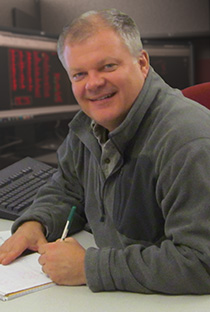 Wayne Kerbelis is a principal with Peter Basso Associates and is an intrinsic part of PBA's Higher Education Group. As an active member of the American Society of Heating, Refrigerating and Air Conditioning Engineers (ASHRAE) he has received numerous awards for excellence in HVAC design from the ASHRAE Society both locally and regionally. In addition, he has written and co-authored several articles for the industry-prestigious ASHRAE Journal. Wayne specializes in detailed energy conservation projects involving computer energy modeling for a wide range of facility types. He is also active in the preparation of construction documents for energy monitoring and control systems, and the design of temperature control and HVAC systems. Recently, Wayne has added the design of micro-turbines to his portfolio.
Publications / Papers / Speeches
Author: Kerbelis, Wayne. "ASHRAE Awards for MEP Services at SVSU Ryder Center." PBA Blog, January 20, 2016.
Author: Kerbelis, Wayne. "5 Heating and Cooling Design Strategies for Energy Management." PBA Blog, October 5, 2015.
Co-Author: Kerbelis, Wayne. "Aquathermal Systems." ASHRAE Journal, 2013.
Author: Kerbelis, Wayne. "GSHP for 1920's Building." ASHRAE Journal, 2012.
Author: Kerbelis, Wayne. "Performing Arts & Aquatic Centers." ASHRAE Journal, 2005.