Daniel J. Englehart PE, LEED AP
President, COO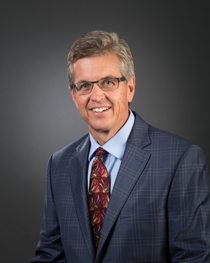 Dan serves as the firm's president and COO, setting the firm's strategic direction and coordinating the day-to-day project activities of a large staff of mechanical and electrical engineers, designers, and CAD specialists. Dan is an active member of the American Society of Heating Refrigeration and Air Conditioning Engineers (ASHRAE), and has received several awards of recognition for excellence in engineering design from the ASHRAE Society and the Engineering Society of Detroit.

With a diverse background of over 35 years' design and project management experience, Dan is well-versed in HVAC, plumbing, fire protection, energy management and control systems design for a variety of project types, with special emphasis on higher education facilities..

Publications / Papers / Speeches
Author: Englehart, Dan. "10 Reasons Why You Need an MEP Engineering Firm for Your Project." PBA Blog, March 4, 2016.
Contributor: Englehart, Dan. "Better design with AutoCAD MEP." Autodesk, 2005.