Dennis Sczomak
Senior Vice President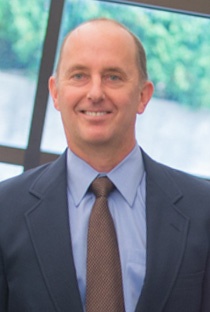 Dennis Sczomak is a senior vice president and market leader of PBA's Higher Education Group. He directs the activities of the various team members, including PBA's in-house engineers, designers and CAD specialists, outside subconsultants.

Dennis' areas of expertise include underfloor heating and cooling system design, HVAC, plumbing and fire protection design; heating and cooling plant evaluation and design; cogeneration system feasibility investigations and studies; and detailed energy conservation studies utilizing computerized energy analysis. Dennis has particular expertise and experience in the design of complex data centers.

Publications / Papers / Speeches
Author: Sczomak, Dennis. "MEP Design Services for Dining Facilities." PBA Blog, July 12, 2016.
Author: Sczomak, Dennis. "How to Improve Indoor Air Quality in Your Building." PBA Blog, September 28, 2015.
Author: Sczomak, Dennis. "Inadequate Data Center Cooling Systems Are Heating Up the Risk of Equipment Damage." Business Update, April, 2006.
Co-Author: Sczomak, Dennis. "Underfloor for Technology Firm." ASHRAE Journal, 2006.
Author: Sczomak, Dennis. "Underfloor air distribution." Today's Facility Manager, September, 2005.