Dennis P. Sczomak, PE, LEED AP
Senior Vice President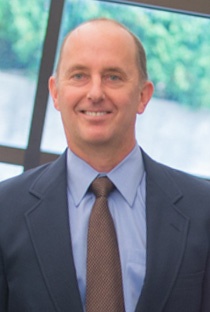 Dennis Sczomak is a senior vice president and market leader of PBA's Higher Education Group. He directs the activities of the various team members, including PBA's in-house engineers, designers and CAD specialists, outside subconsultants.

Dennis's areas of expertise include underfloor heating and cooling system design, HVAC, plumbing and fire protection design; heating and cooling plant evaluation and design; cogeneration system feasibility investigations and studies; and detailed energy conservation studies utilizing computerized energy analysis. Dennis has particular expertise and experience in the design of complex data centers.
An active member of the American Society of Heating, Refrigerating and Air Conditioning Engineers (ASHRAE), Dennis has won numerous awards for energy efficient mechanical design, and is Past President of the Detroit Chapter, and past member of the Standing Standard Project Committee 90.1-Energy Efficient Design of New Buildings.

Publications / Papers / Speeches

Author: Sczomak, Dennis. "MEP Design Services for Dining Facilities." PBA Blog, July 12, 2016.
Author: Sczomak, Dennis. "How to Improve Indoor Air Quality in Your Building." PBA Blog, September 28, 2015.
Author: Sczomak, Dennis. "Inadequate Data Center Cooling Systems Are Heating Up the Risk of Equipment Damage." Business Update, April, 2006.
Co-Author: Sczomak, Dennis. "Underfloor for Technology Firm." ASHRAE Journal, 2006.
Author: Sczomak, Dennis. "Underfloor air distribution." Today's Facility Manager, September, 2005.