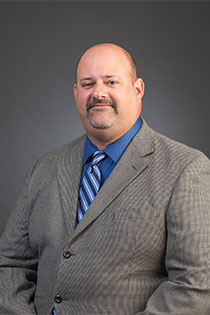 George Hopkins is a principal with Peter Basso Associates with over 30 years of experience as a mechanical system designer and is an intrinsic part of PBA's Commercial and Government Buildings market sector group. With an emphasis on major renovations and tenant improvements in existing and historic buildings, George participates in all phases of a project. With the owner's requirements in mind, he has implemented designs ranging from simple cost-effective strategies to complex premium systems. His design approach balances functionality with facility service and maintenance requirements, which is key to a building's longevity. His keen understanding and grasp of the client's goals and needs has led PBA to many successful and lasting client relationships.
From early in his career with PBA, George has had a passion for developing and documenting the firm's extensive processes and standards. This passion has driven his research and development for improving legacy designs as well as implementing new types of systems to projects.
George received a First Place ASHRAE Technology Award for New Commercial Building and has been involved in numerous projects achieving LEED status ranging from Certified to Platinum Level.
Publications / Papers / Speeches
Author: Hopkins, G. "MEP Design Engineers Make a Case for Perimeter Radiant Heating for an Historic Renovation Project," Peter Basso Blog, May 11, 2016.