Lindsey S. Stefaniak, PE
Principal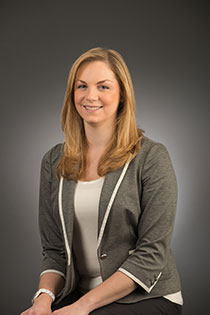 Lindsey Stefaniak is a vice president with Peter Basso Associates. She brings 11 years' of project experience that includes both new construction and renovation of office buildings, high-rise mixed-use buildings, higher education campus facilities, and multi-family housing.
Lindsey's engineering experience includes the design of specialty indoor lighting and lighting control systems; medium- and low-voltage power distribution systems; fire alarm systems; emergency power distribution systems; power system evaluations and studies for existing primary and secondary distribution systems; telecommunications cabling and facility condition studies.
Lindsey has a passion for developing her project management skills, improving internal standards, and creating processes and training guides for others. She believes that once you know better, you do better.
Publications / Papers / Speeches
"Where is the love? A lighting design round table discussion..." IES Detroit Chapter Panel Discussion, February 12, 2019